Leader in design and development of Electrical and Electronic Equipment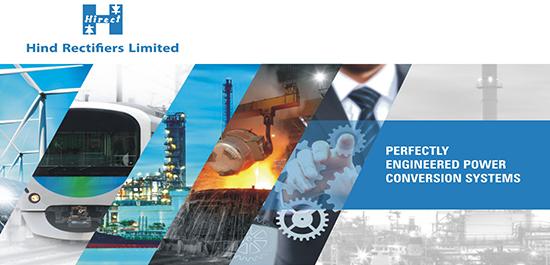 Hirect founded in 1958, in collaboration with Westinghouse, Brake & Signal, U.K. Hind Rectifiers Ltd., has long standing tradition and experience in developing, designing, manufacturing and marketing Power Semiconductor, Power Electronic Equipments and Railway Transportation Equipments.
Hirect was incorporated in April 1958 as Hind Rectifiers Private Limited. It started its Manufacturing activities in one of the Bombay Port Trust godowns at Sassoon dock, Colaba.
In the Year 1959-60, Hirect shifted the activities to the present location of 20,000sq. Meters campus at Bhandup, Mumbai.
The plant for manufacturing power Silicon diodes was imported from Westinghouse Brake & signal Co. Ltd. UK in the year 1966. Starting early 70's Hirect started Manufacture of equipments like battery chargers, High Voltage and High Current Rectifiers for Railway Applications were also started about the same time.
Supreme Powertronics Pvt. Ltd., Nashik which began operations as a sister concern around mid 80's was Amalgamated with HIRECT in 1995.
In the year 2001, new manufacturing facilities were created in Bhandup, Mumbai for manufacturing 25 KVA invertor to 180 KVA convertor for Indian Railways.
HIRECT has entered its Golden Jubilee year from April 2007 and to commemorate the occasion Hirect Inaugurated two more plants at Dehradun, Uttarakhand on 13th April 2007 to manufacture power equipments for Railways.